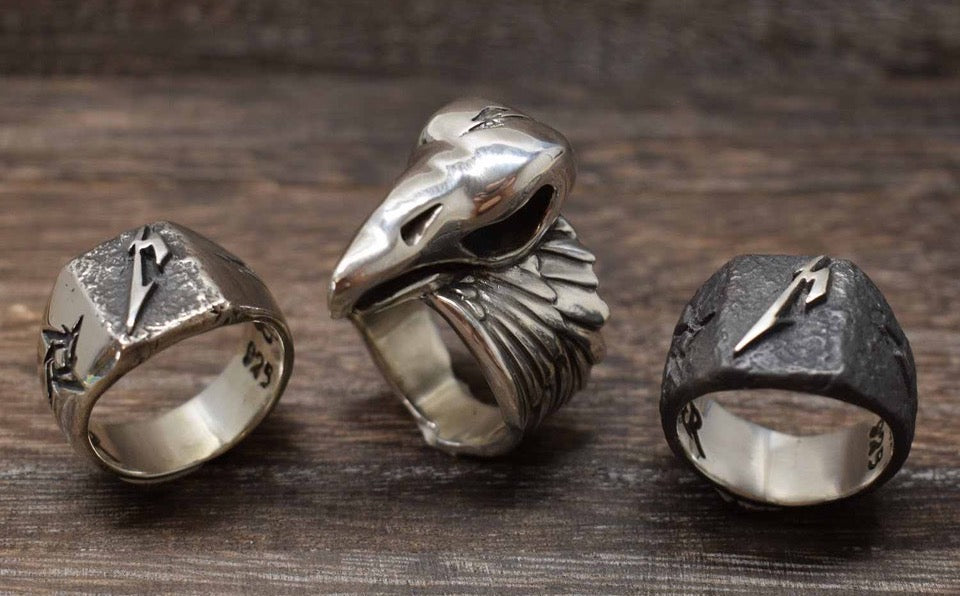 So I have been making custom jewelry for Metallica for over 4 years now and it has been so amazing!  What an honor to be trusted by one of the biggest bands on Planet Earth to make jewelry for their online store!  And one of my favorite bands of all time! 
  Sometimes I get so many orders I'm backed up for weeks, and sometimes I'm working on new concepts for their merch. dept. for the coming season.  We have several new items that will be coming out through this year (2021) including a new "Scary Guy" guitar pick pendant.  So far this year we released a keychain, and a wildly popular "M logo" signet ring, in both a hammered style and polished version.  More styles that have already been approved and I'm just waiting for their go ahead to start making them.  The thing is, I do not sell any of these items on this website!  They are only available at https://www.metallica.com/store/
  So check them out!  Stuff is always circulating through so if you miss them, chances are, they are gone!  
  Thanks for checking in, keep on Rockin'!
Ryan
---