Silver Luthier featured in "So What!" magazine.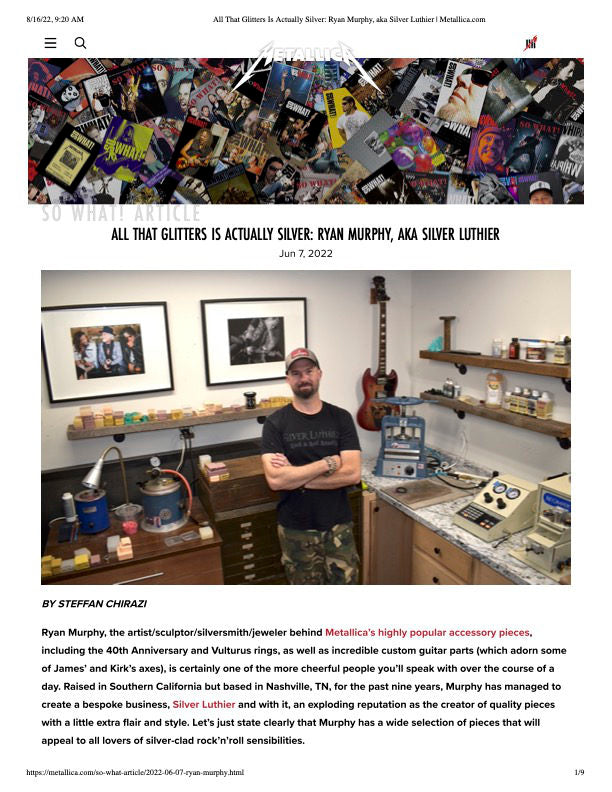 After a successful launch of the Metallica 40th anniversary rings, Mr. Steffan Chirazi sat down with Ryan Murphy of Silver Luthier to discuss the process of making jewelry, how he got started, and all things Metallica jewelry.
We discuss the symbology of skulls, Ryan's start in jewelry in Los Angeles, guitars and guitar building, interesting client stories, where it's going and where its been!  
If you want to check it out, visit the article at: https://www.metallica.com/so-what/2022-06-07-ryan-murphy.html
---