Silver Luthier makes official Metallica 40th Anniversary rings!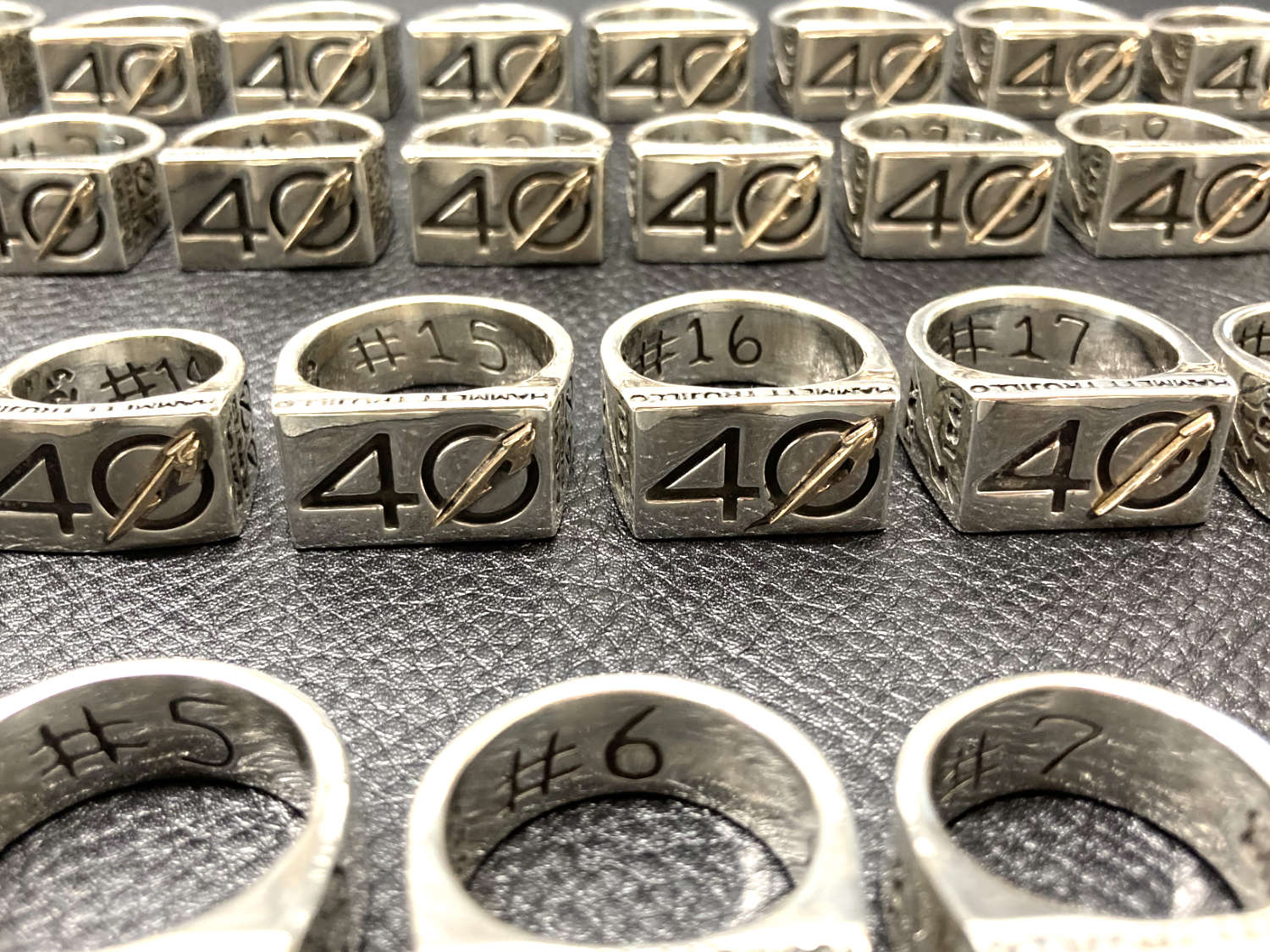 Few bands in world history have lasted 40 years, let alone, still selling out stadiums after 40 years!
Metallica is one of the biggest bands in the world, definitely the biggest in the Hard Rock genre.  Silver Luthier has now been making custom jewelry for Metallica.com for about  4 years and it has been quite an honor!  The latest item in the Metallica collection is their official 40th anniversary ring.  
There are 2 versions that have been made.  The first is a very special limited edition.  Only 40 were made, and the band got the first 4.  So only 36 were released to the public.  Each of these were numbered and came with a brass M logo on top of a hand made solid sterling silver ring.  How can you get one?  Well you can't, because they sold out in about a minute!  Fortunately you can grab a standard edition one.  This one is similar to the Limited Edition, but without the additional brass logo feature and not limited or hand engraved.  Nevertheless, all handmade here in the USA, and every bit a celebration of Metallica's 4 incredible decades of making amazing music to bang your head to!  
So head over to Metallica.com and check out the latest pieces Silver Luthier has cooked up for them!
Keepin' it black,
Ryan
---