Metallica uses Silver Luthier guitar parts!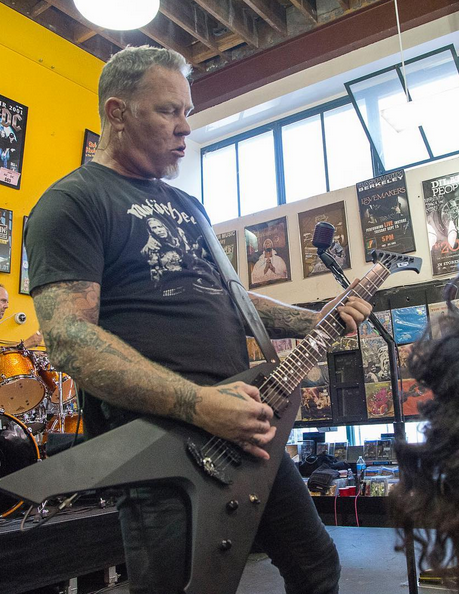 In 2016 we reached out to Metallica through a good friend of ours, and asked if there was anything we could do for the band.  James Hetfield saw the website and asked us about making a custom tailpiece for his Vulture signature guitar by ESP.  He liked our wing tailpiece and asked if we could make him a custom centerpiece of a vulture skull to go with it.  A few weeks later, they played their first sold out stadium show using that tailpiece.  Since then Metallica has toured South America, some U.S. dates, and now Asia, playing with our Wing Tailpiece custom made for him. 
A few months later, we shipped our Skull Tailpiece to Kirk Hammett, and shortly thereafter, saw him performing "Sad But True" with Metallica on the Howard Stern show! 
Beyond humbled and so honored to have these legendary Rockstars who have been at the top of the game for the last 3 decades, using our products!
James Hetfield played that Vulture guitar and Vulture tailpiece to debut their singles "Hardwired", "Atlas, Rise!", and "Moth into Flame" live during their recent tour, and the tailpiece can even be heard on their new album "Hardwired" in the "Live at Rasputin" segment.
Congrats to Metallica for their continued success and amazing new album! 
---