Silver Luthier Designs custom Metallica merch.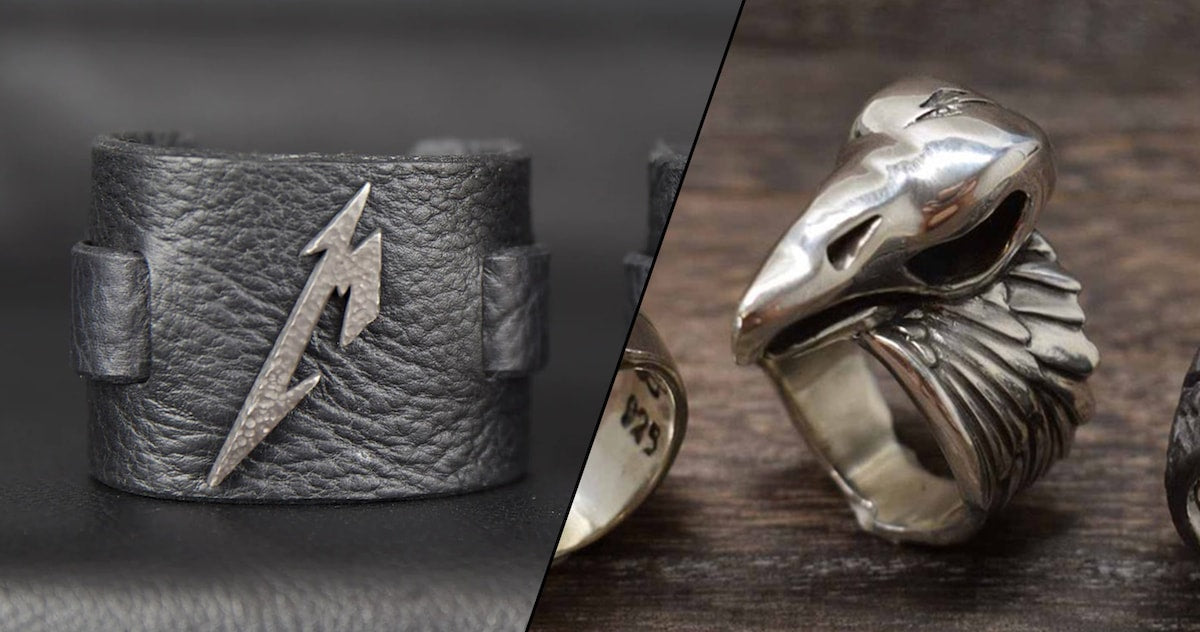 Last year we were asked to create a customized Tailpiece for James Hetfield's Vulture guitar by ESP.  We did, and he has been playing with it ever since.  After that we were invited to design some Metallica merchandise they would offer through their website to their fans. What we came up with is a full grain thick leather cuff with the distinctive Metallica "M" logo cast in solid sterling silver, in both a hammered and polished version, opposing a sterling silver buckle on the back. 
Of course we had to create something using the Vulture skull on James' tailpiece, so we took the wings, and wrapped them around to create a ring, and topped it with the same skull that adorns his tailpiece on his signature Vulture ESP guitar. 
Launching today, these pieces are each made by hand with love here in the USA, and can be found only at Metallica.com.
We thank the band and all their staff who extended their hand to us and offered Silver Luthier this great opportunity.
---